Experience Bergen on a guided tour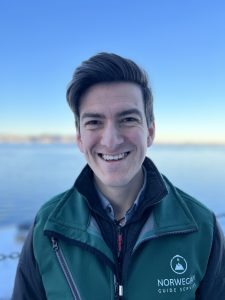 Hei! Would you like to start your adventure working as a Guide in Bergen?
English, Norwegian, German, French, Spanish, Italian, Hungarian, Dutch, Portuguese, Japanese, Mandarin, Cantonese, Hindi...
Contact us to discover our language availability!
travelerKB2017
2023-08-30
Verified
Our memorable walking tour of Bergen. We had a wonderful tour with Szilvia our personal guide. The tour was interesting and our guide was great at answering our questions and responding to our personal interests. Even before we were in Norway the correspondence with Bogdan on-line was superb. He responded very quickly and our tour was exactly what we had hoped for. I highly recommend Essence of Bergen Walking Tour and their tour guide Szilvia for anyone visiting Bergen.
Verified
10/10 rechnend Hannes Hannes Tour was great - he was a very passionate, knowledgeable and patient guide. He took the Time to answer a lot of questions and personalized the tour according to what participants asked for
Verified
Private tour to Osterøy with a personal touch and an excellent guide I wanted to travel to Osterøy (50 min away from Bergen) where my 'farfar' was born. I had seen information about a hiking path called Kossdalsvegen and I knew there was a sweater factory, Norlender. I researched the bus route but realized it could be tricky at best. I recalled the Bergen Visitors Center told me about the Norwegian Guide Service. I got assistance from the hotel staff to call and within 1/2 hour, I had a 'yes' for a 4+ hour private tour to the island. I knew as soon as I met Bogdan that I had made the right decision. The tour was tailored to my requests. We saw the hiking trail and got a tour of the factory. We arrived by the bridge but returned on the ferry. Since we passed the home of Ole Bull, Bogdan played the most famous piece he composed. Bogdan was knowledgeable and informative and also curious about seeing the places that I had chosen, so that he could become even more familiar with this unique area. We stopped at a local church and a local store for refreshment. Bogdan was able to discuss the history and style of the church, how the locals arrive to the store by boat, and was helpful with taking photos as I walked on some of the switchback path. Bogdan was upbeat, personal, intelligent and could not have provided a better experience. I did not want to have any regrets about not getting to Osterøy and treated myself to the private tour and I am so glad that I did. It was absolutely perfect!
Verified
Amazing! Would happily use again! Our guide Hannes, who was a very friendly chap, took us on a private hiking tour up and around Ulriken. We had the best time! Hannes' knowledge was brilliant and he showed us amazing views of Bergen and the surrounding area. We would happily use this guiding service again.
Verified
The Perfect Christmas Present Sofia and Bogdan helped me realising the best possible Christmas present for my boyfriend. Sofia is a perfect organiser and Bogdan an amazing guide. We had a wonderful day, being escorted to the most enchanting places, with detailed explanations and interesting insights about the Norwegian culture and way of living.
Verified
LOOK NO FURTHER THIS IS THE COMPANY FOR YOU! Oh, where to begin! While my family and I were visiting Bergen this past October we planned to drive north to visit the area where my grandfather was born. After much discussion our group decided the trip would be more fun for all 6 of us to hire a guide and driver. If this is something you might be considering LOOK NO FURTHER, THIS IS THE COMPANY FOR YOU. Our brilliant guide and driver were Bogden & Leif Erik. Not only did they both go out of their way to provide excellent service but because of their willingness and enthusiasm we were able to find and enter my grandfathers family church which included a full tour by the priest. They also helped us locate my grandfathers family farm which was out in the country and not an easy task. This experience meant the world to my family and without their help would have never been accomplished. Thank you Norwegian Guide Service for the trip of a lifetime, you are the best!
Verified
Stra consigliato Una bellissima passeggiata con Francesco (guida italiana) per le vie del quartiere hanseatico di Bergen con notevoli spunti di storia Norvegese fino alle seconda guerra mondiale! Ne sa tantissimo e noi eravamo entusiasti perchè alla fine ne sapevamo davvero molto! Grazie Francesco e grazie alla compagnia
Verified
The guide inspired even the teen with his stories from Hansa-time Excellent guided tour . Learned a lot of history og Bergen. Very nice and knowledgeable guide. He even managed to get the attention of the teen with all his fun facts and stories of youth labor in Hansa time. Thank you!
Verified
Great! It was a really pleasant and interesting excursion. Whenever we travel we tend to collect local stories that help to connect places to the personalia and put things in a historic perspective. Bogdan is a knowledgeable guide who loves Bergen and puts his heart into what he's doing.
Verified
Nice It was a great way to learn about the history of Bergen. The guide was extremely knowledgeable. I learnt a lot of new things about Bergen.
With a heritage of over 170 years
Send in your application profile today!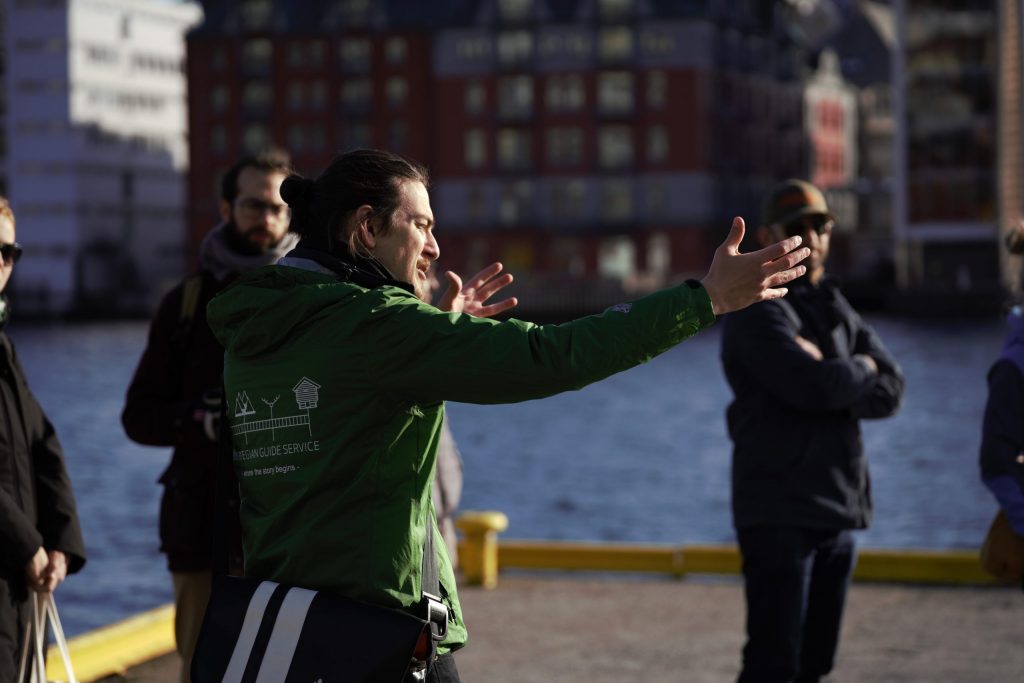 Receive email updates on our experiences and latest offers