Join our Dispatch team on the pier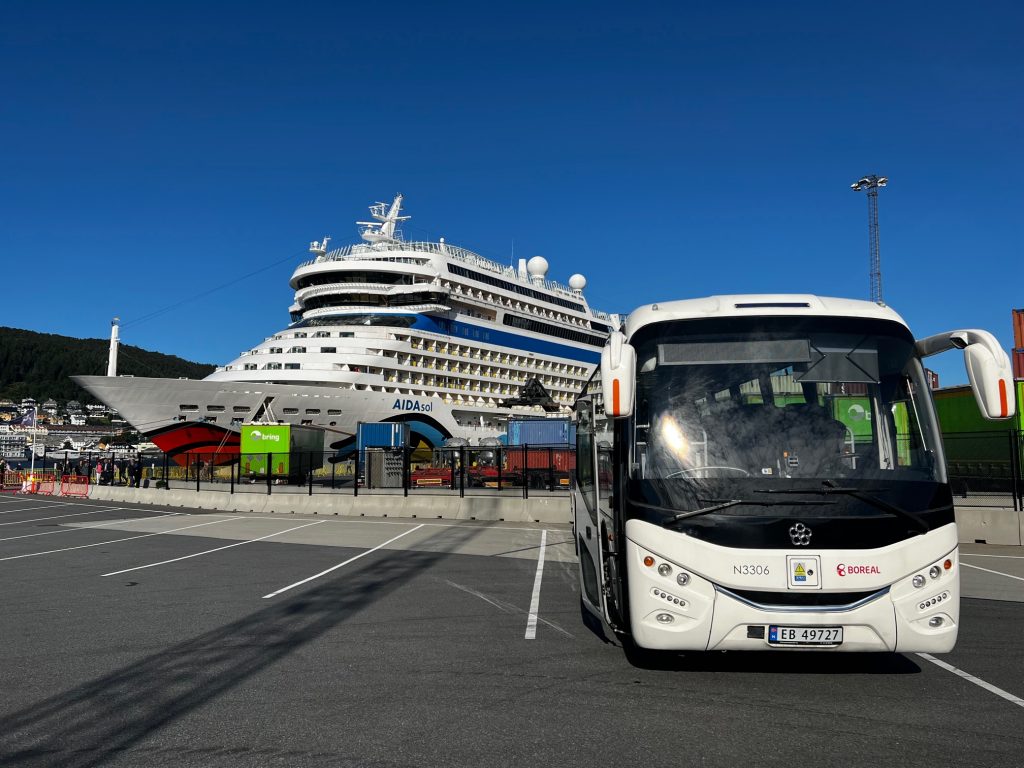 Dispatch operations revolve around cruise ships.

Around 600,000 tourists visit Bergen by cruise ship each year, and many of them choose to go on guided tours and excursions. Each cruise ship can have up to 50 tour groups throughout the day.

Dispatch implements and coordinates the day's schedule, ensuring that it runs smoothly and safely. The main aim of our work is to facilitate excellent service to the visiting guests.

We are very proud of our working environment, in which you will develop professionally, build human connections, and learn more about Bergen's history and its surroundings.
The main tasks include greeting guides, distributing itineraries, receiving and parking tour buses, managing parking positions, counting tickets, tracking arrival & departure times, reporting incidents and irregularities.
It is also up to the dispatch team to create and communicate solutions when delays and issues occur.

We provide you with the training you need to be a professional presence on the pier, and to make the right decisions in different situations.

Our Dispatch Team works on the majority of cruise ship visits to Bergen, with over 220 calls in 2023.
Dispatch operations occur mostly outside, so dispatchers must be able to work on their feet in all weather conditions. Norwegian language is not a requirement, but is an advantage.
The cruise season is at its busiest between May and September, which makes this a great opportunity to work a lot during the summer. We value applicants who have availability during these busy months.
This job has proven to be ideal for those with interests in areas such as communications, logistics, people relations, tourism, and leadership.
Tell us about yourself.
Start with a one-way video interview 👋
After we have reviewed your video interview, we'll invite promising applicants to a traditional, two-way interview.